WE BELIEVE
We believe that when people are more informed, they make better decisions.
We believe that when more people are engaged, it's easier to develop consensus.
We believe that the superior substance of text media has a critical role to play in today's discourse, but it needs to be modernized.
We believe that using recent technological advancements to combine the substance of text media with the convenience of audio, creates a superior media format that addresses the changing habits and increased time demands of today's professionals.
Our Solution
What if professional content sources could provide their audience the same content as their text publications, in a same-day, word-for-word, human-narrated, smartphone-enabled, audio format? Instead of forgoing high-purpose desk-time, their audience could access the same content during multi-tasking activities such as commuting or exercising. In the meantime, content sources would:
Increase engagement across their entire audience
Place their content in a format more accustomed to by an emerging audience
Give their audience access to their content in a multi-tasking environment where competitors are unavailable and the alternative sources of information (TV and radio) are less valuable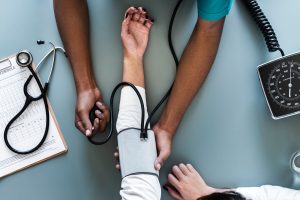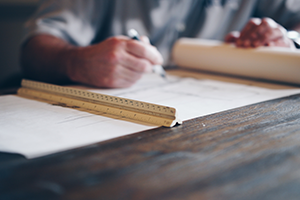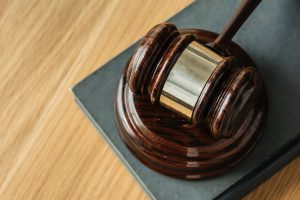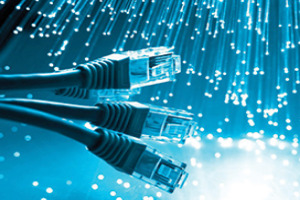 THE TREND TOWARDS DIGITAL AUDIO
In the past ten years, the number of Americans who regularly consume digital audio content has almost tripled to 67 million people:
This group tends to be more educated and more affluent than the general population, much like many professionals
44% of this group are ages 18-34
Reference : Edison Research.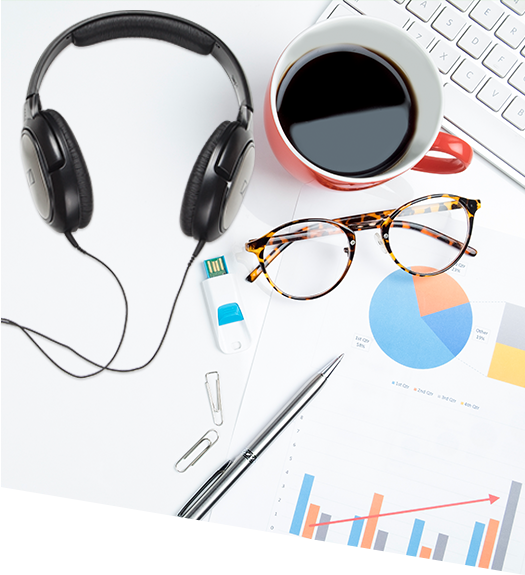 What Our Clients Say
(Content Source Partners and Listeners)

Content Partner
We thought the concept of Modio was exciting but were unsure about how our members would receive it. The response has been resoundingly favorable. Our members really appreciate having options in how they receive our content and our authors like that their articles are available in audio format. The service has been especially well received by our younger members who are already frequent users of audio delivery.

Content Partner
American Bankruptcy Institute has been collaborating with Modio for more than three years, and our members have been thrilled with the product. Everyone who uses it talks about much it helps them absorb more of the information from each issue of the ABI Journal — even when the printed content is filled with complex legal concepts.

Content Partner
The concept of converting text to audio is something our perceptive members have been asking for. Now, instead of forgoing billable time at their desk, our members can listen to the same information on Modio at their leisure using any browser, whether on a mobile device or on their computer. The Section is excited to continue this trusted partnership that enables our members to enhance the legal profession.

Content Partner
Modio allows us to offer The Tax Lawyer content to our busy members in a convenient, accessible medium that needn't cut into billable hours. We're pleased to offer the audio edition as a pathway to engage our members, particularly younger ones who prefer audio.

Modio Listener
Because of the service, I am consuming more of the underlying content and saving desk time that I can redeploy towards more billable activities.

Modio Listener
I receive so many subscriptions- I don't have time to put eyes on all of them. This is an excellent service.

Modio Listener
It is certainly easier to understand something that I have heard instead of something that I wanted to read but never got around to reading.

Modio Listener
I have been a [monthly print subscriber] for many years- I have listened to more articles during the 2 months I have been an audio subscriber than all the articles I read of the monthly print subscription over the last several years combined.

Modio Listener
The interface is very intuitive and easy to use, and my consumption of articles has gone from 10% with the print to 70% with the audio.

Modio Listener
With the print, I would read a couple articles and skim the first paragraph of a couple more. Now I listen to all of them and derive a lot more valuable information.

Modio Listener
[My first issue] is by far the most content I have had time to review since becoming a member.

Modio Listener
Modio offers a convenient way to absorb the articles I might not otherwise have time to read, allowing me to use my driving time more efficiently. I would absolutely recommend the service.

Modio Listener
There is an anxiety associated with seeing [your print subscriptions] pile up on your desk. When I saw this service was available, I was so relieved. I used audio to study for the bar exam, now I use it as a convenient way to stay informed. You can't put a price on the importance of staying current.

Modio Listener
Modio makes me more confident when dealing with clients and prospects because I am more aware of what's going on. The service sharpens my skills and makes me a more effective advocate.

Modio Listener
[Because of my subscription] I am doing what I am supposed to do which is staying informed. This has led to better discussions with my clients and given me new ideas for the projects I am already working on.

Modio Listener
Great product. I would definitely recommend it to others.

Modio Listener
Great service. I wish it was available for other publications as well.
Previous
Next